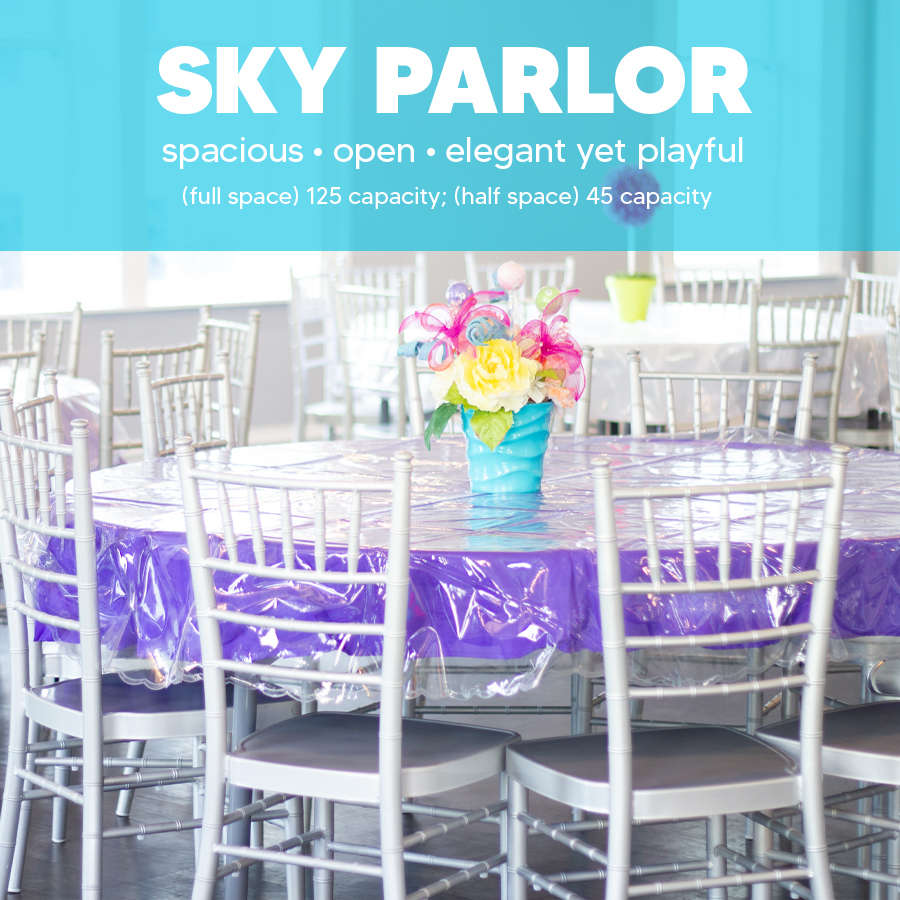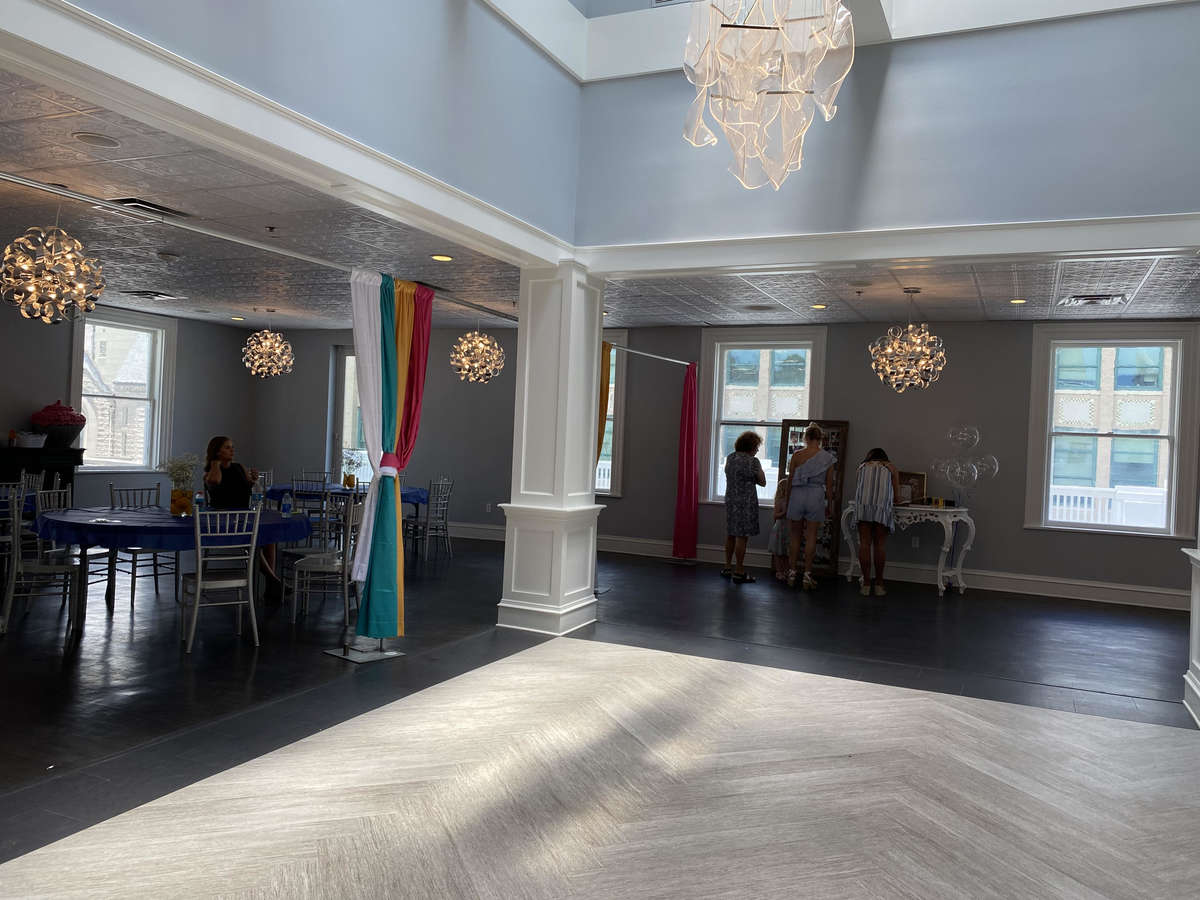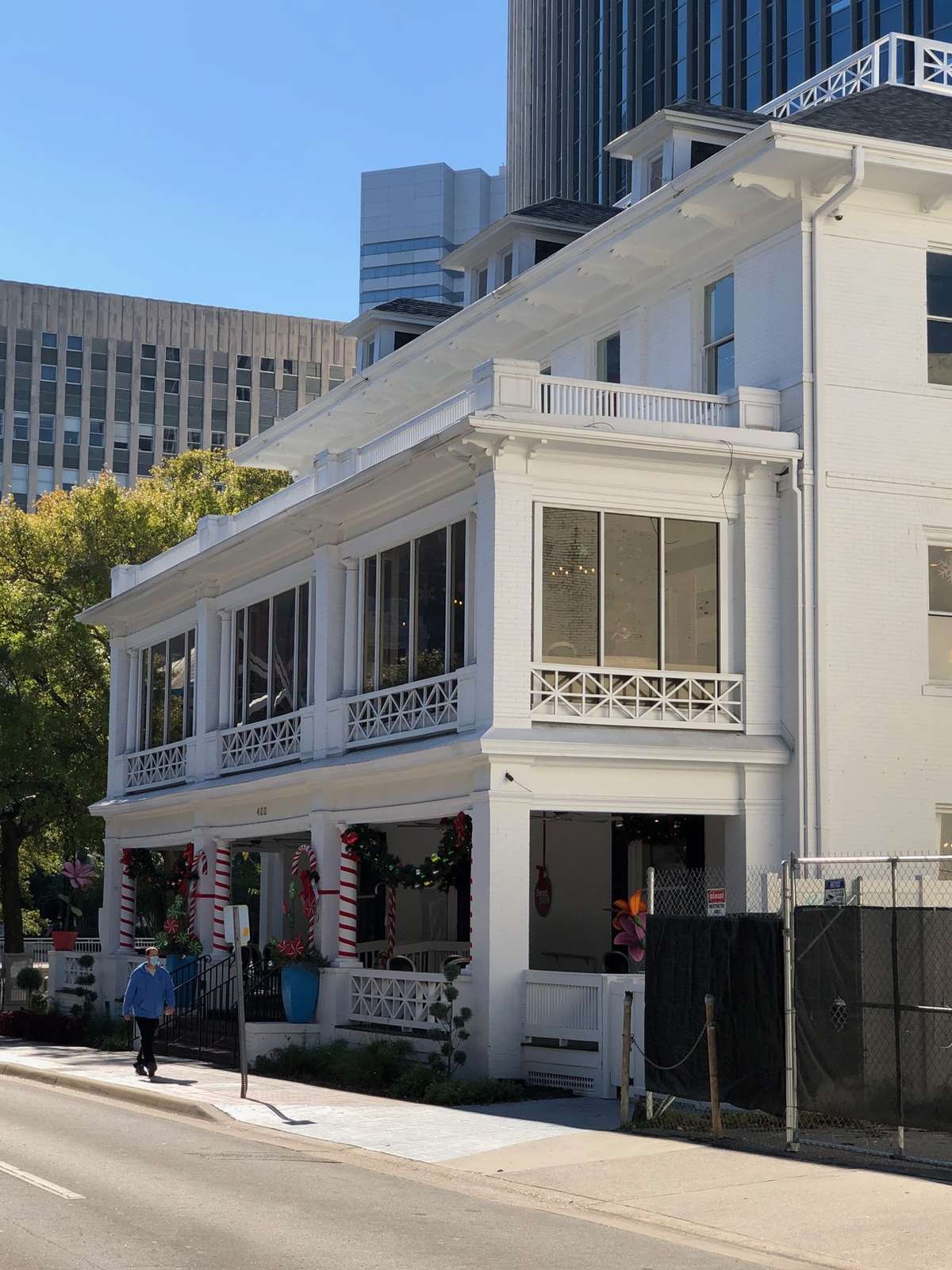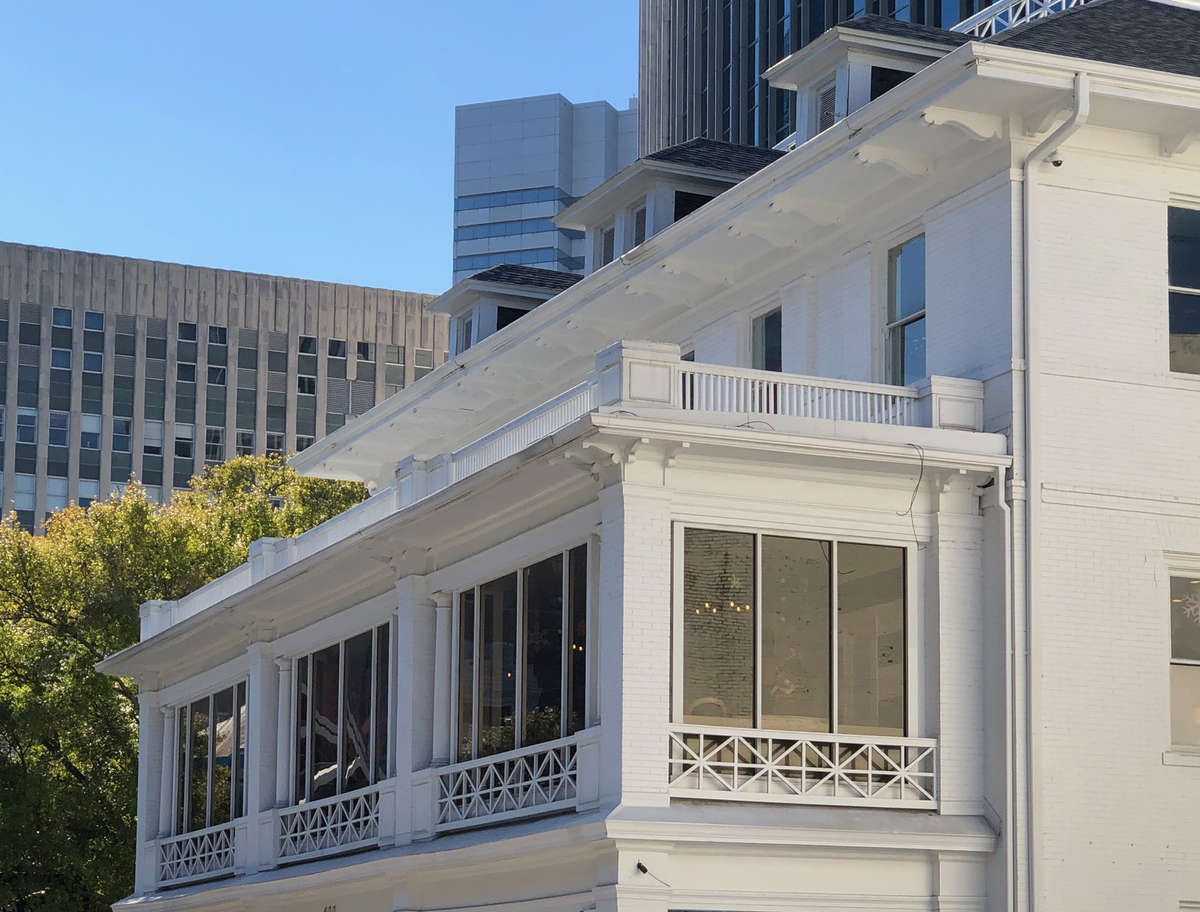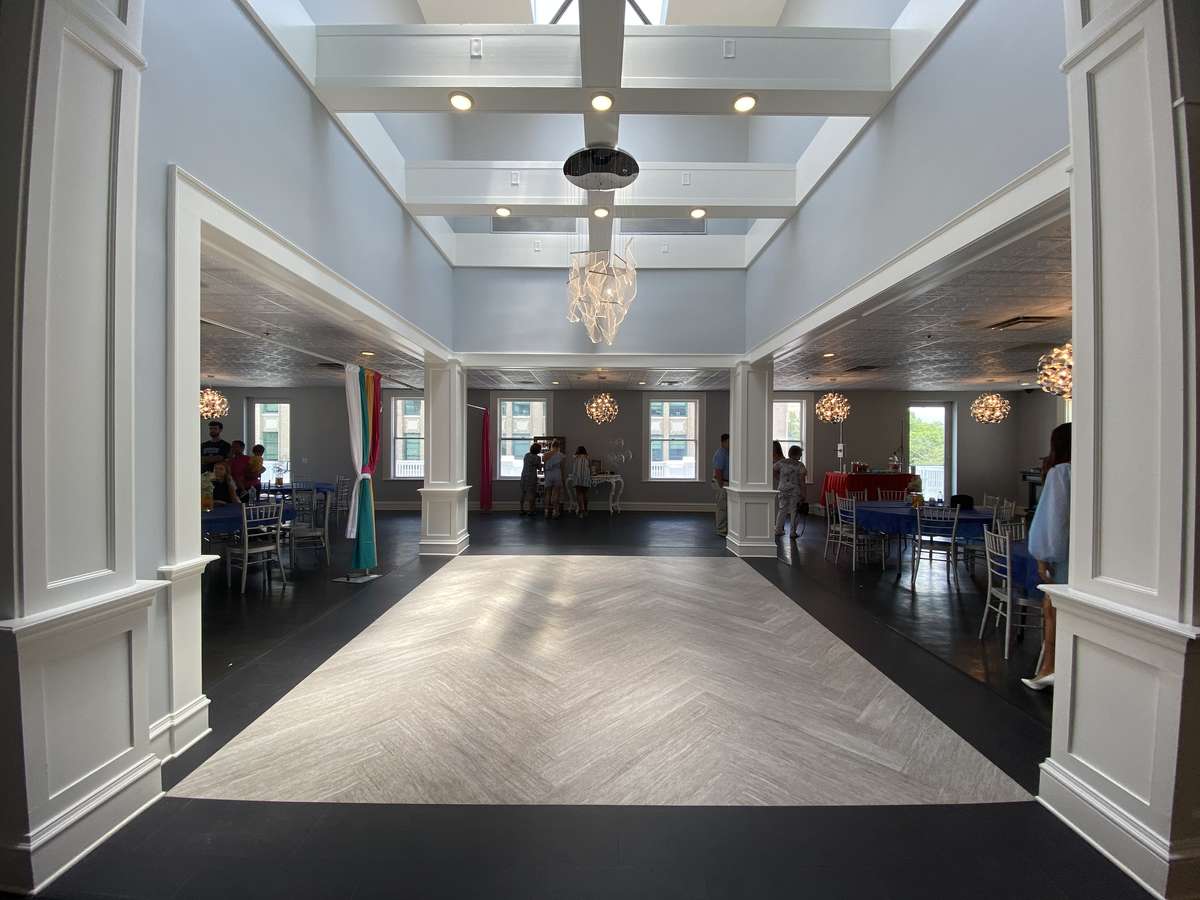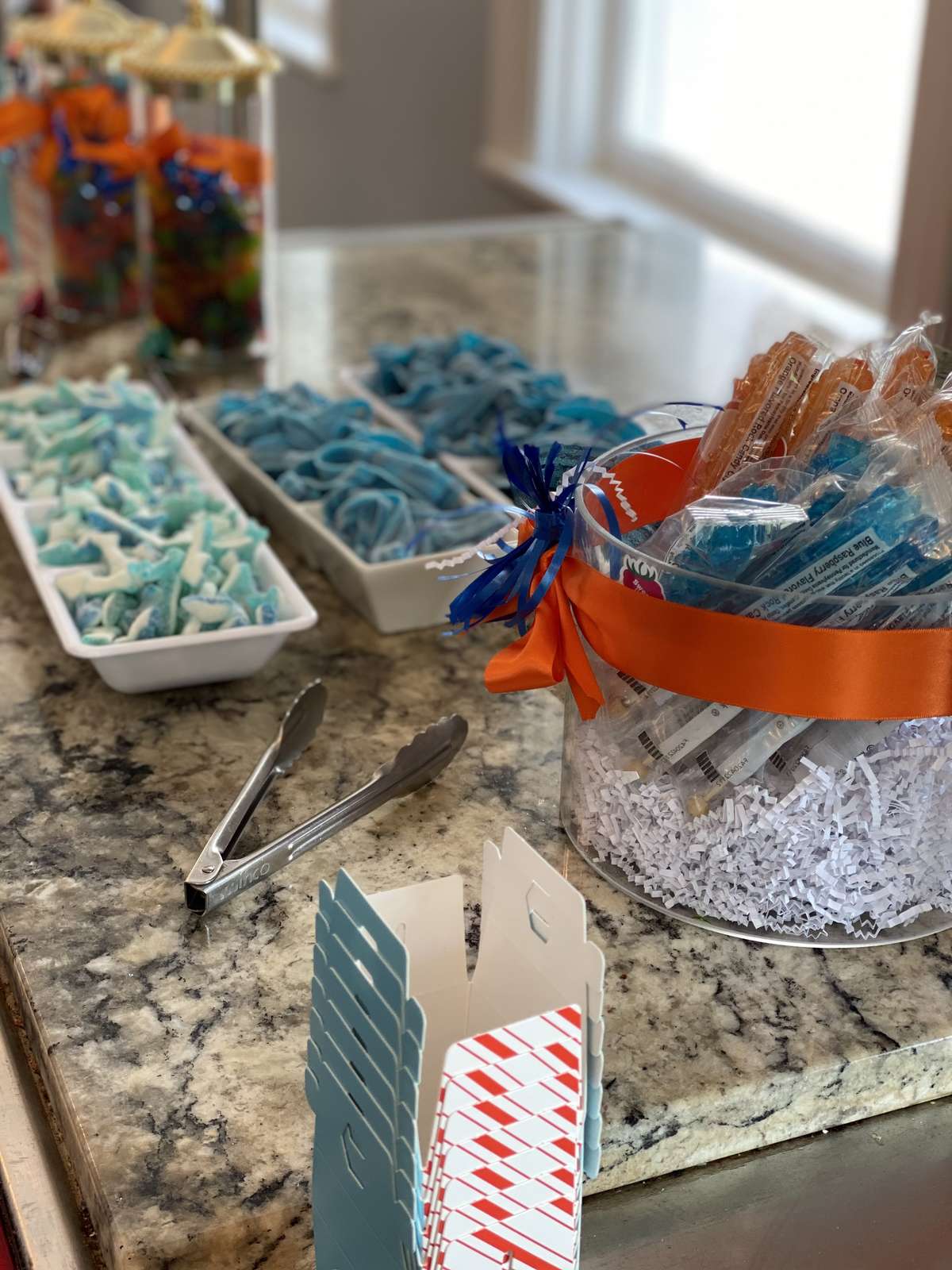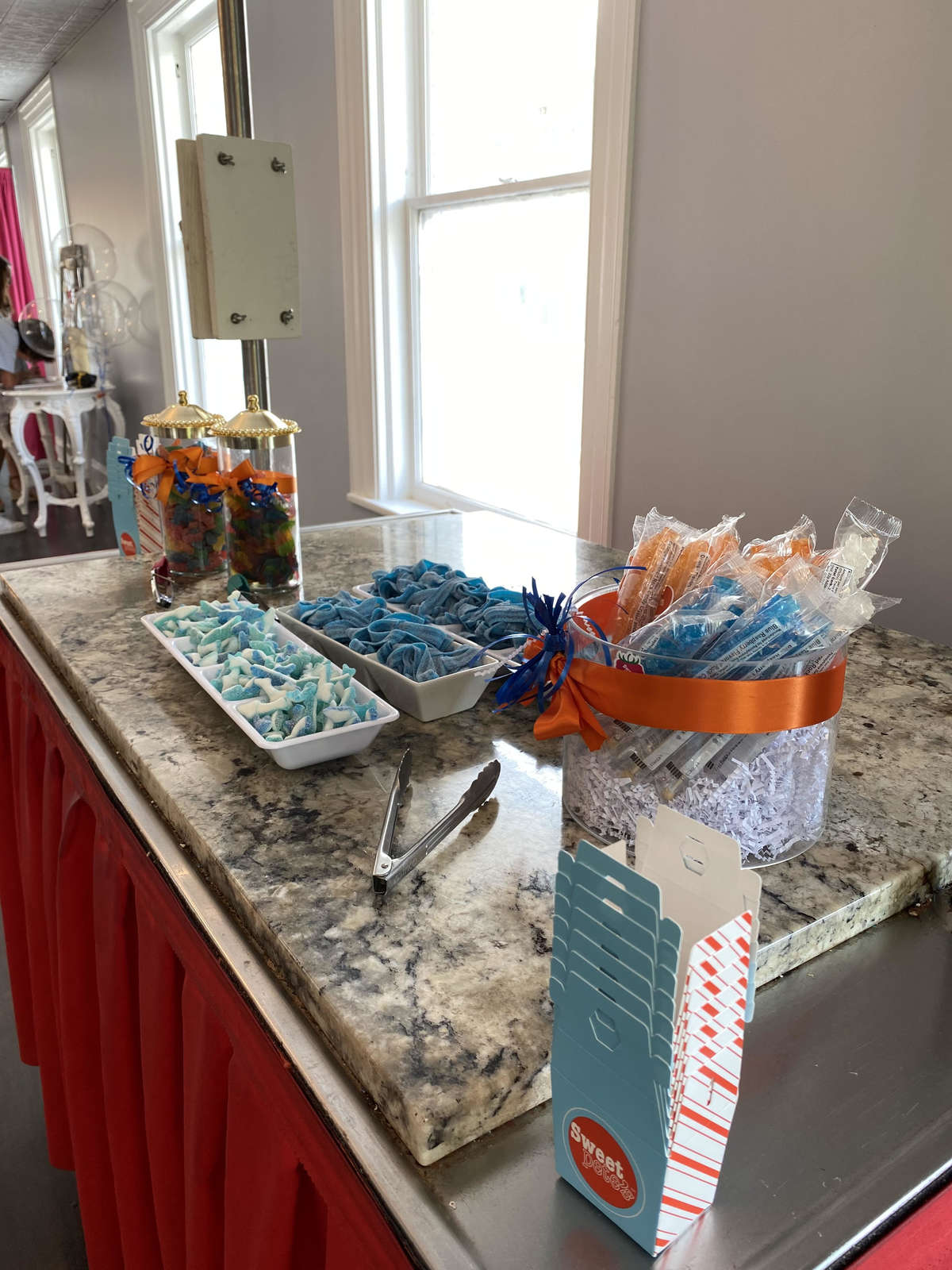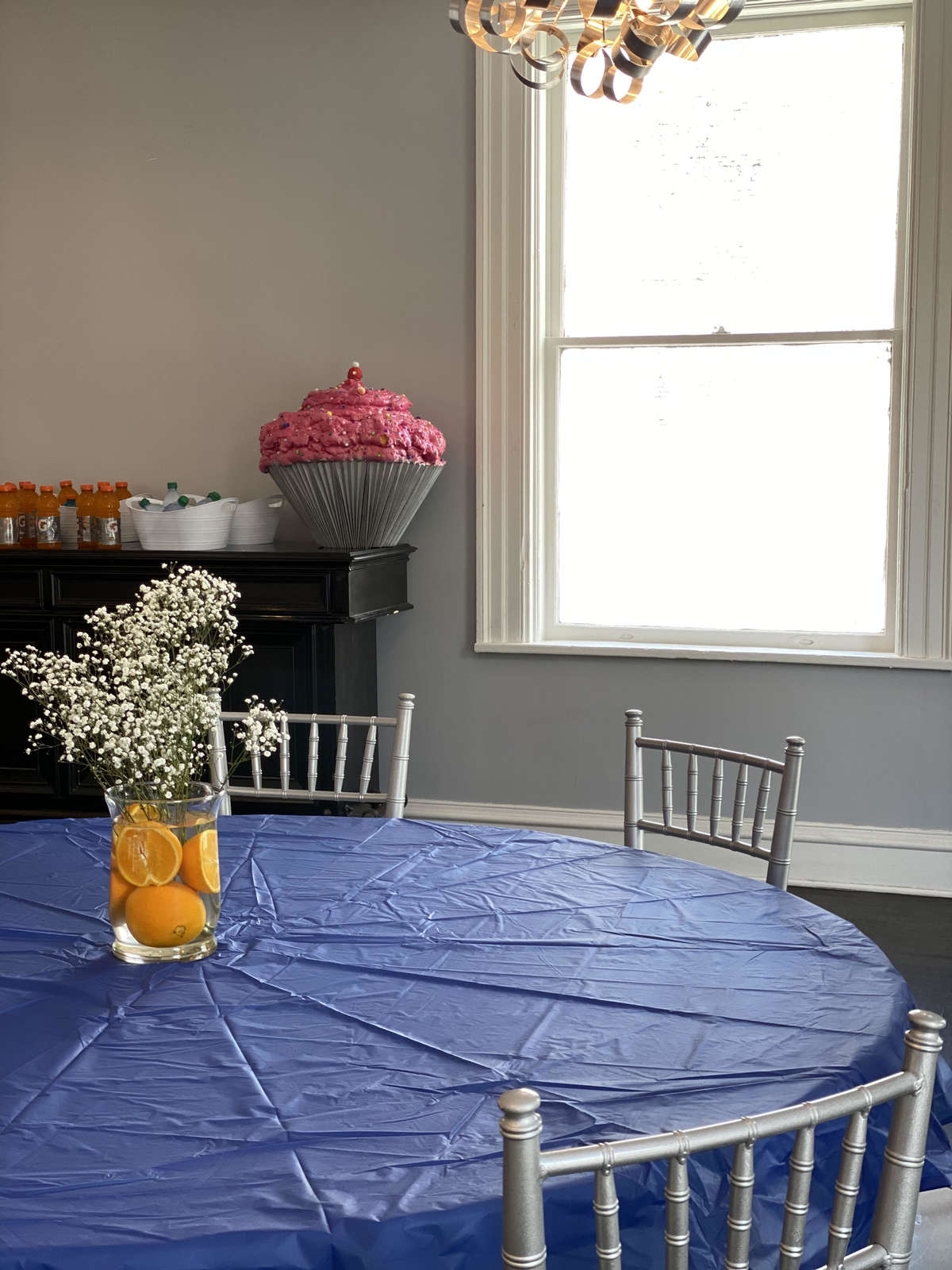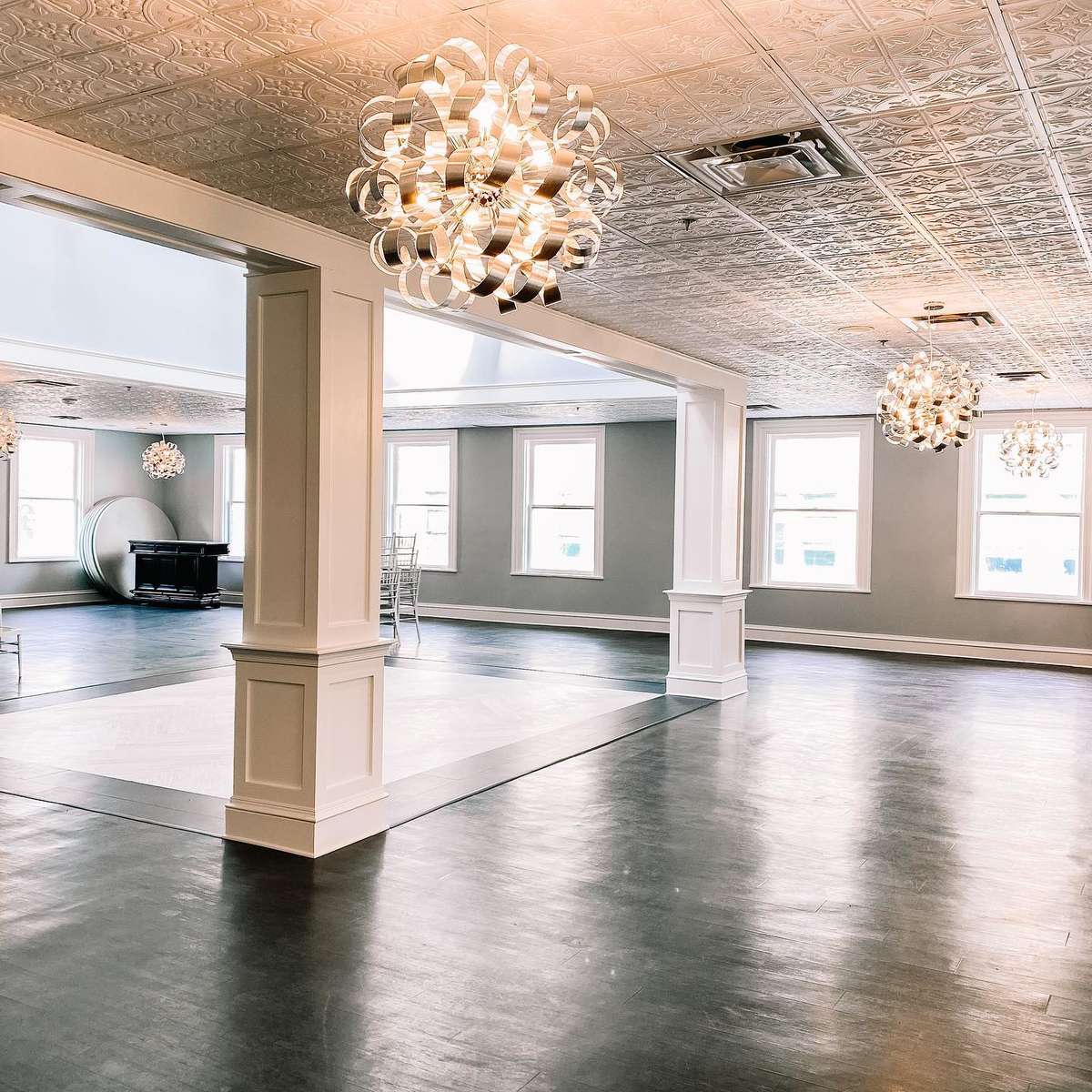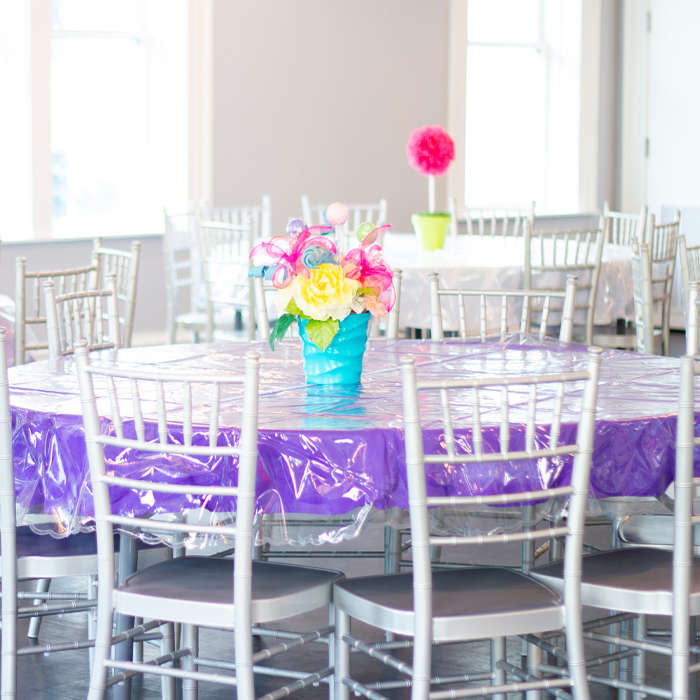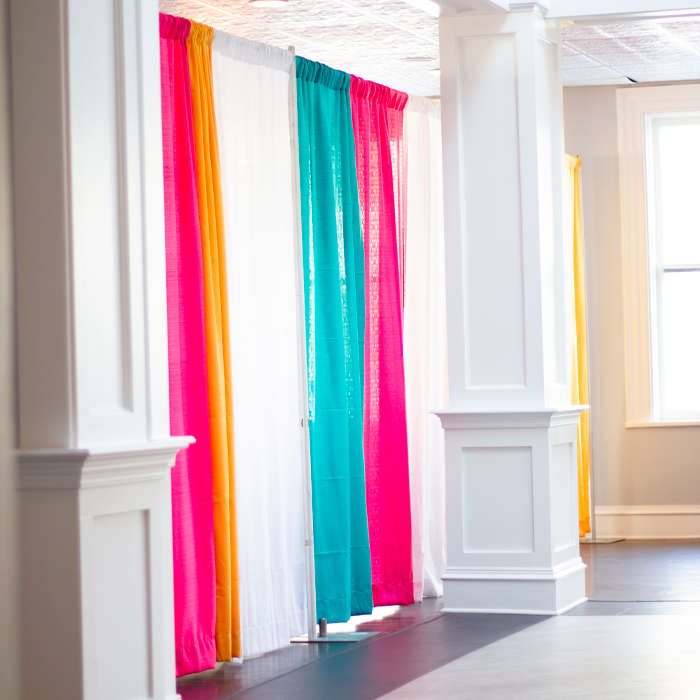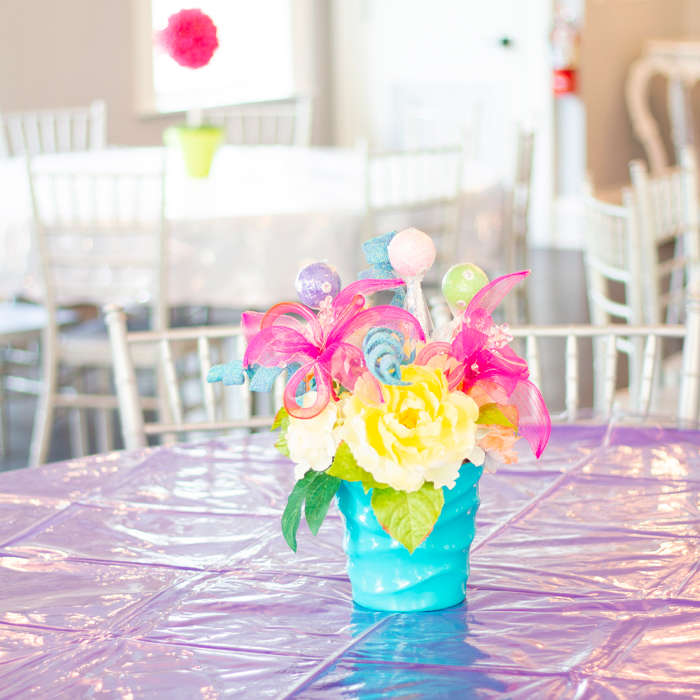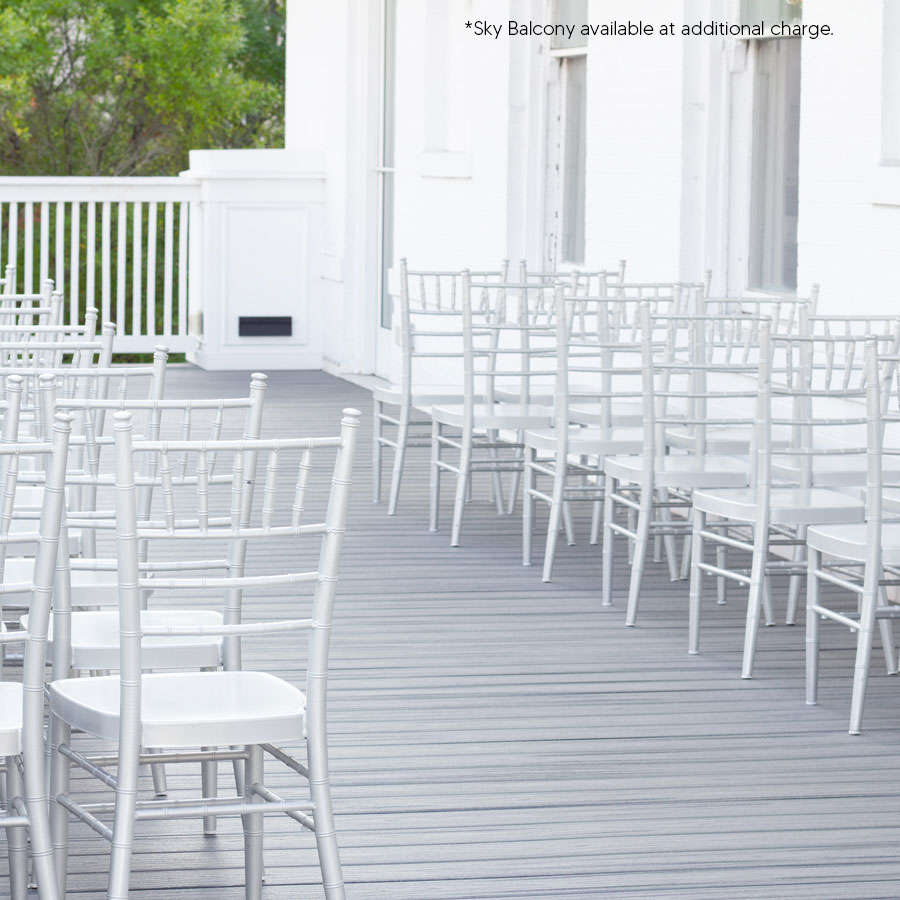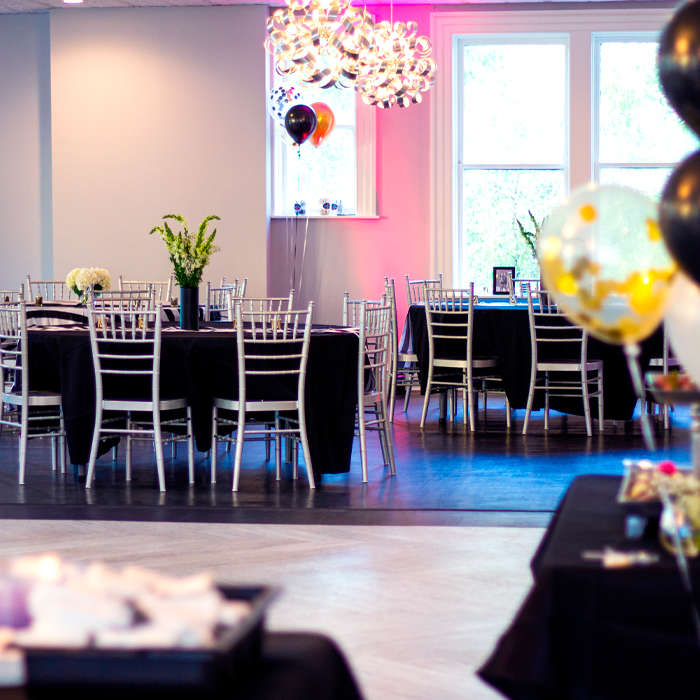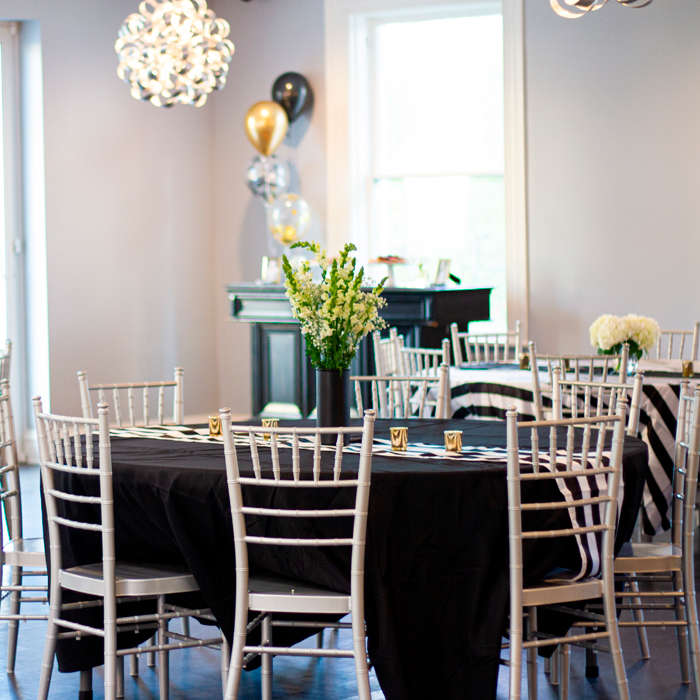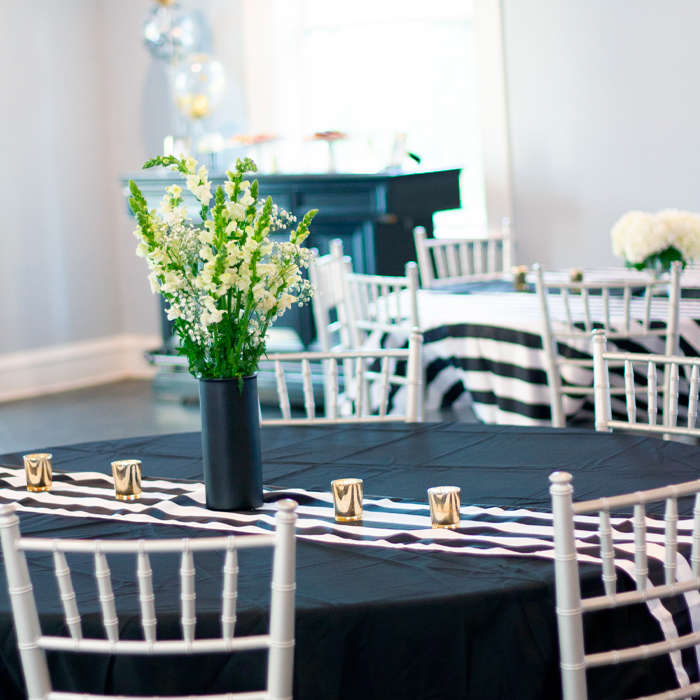 The third floor of Sweet Pete's Candy Mansion houses our Sky Parlor. This space is elegant and more neutral than the rest of the mansion (perfect to create your own theme!) Add on Pete's Sky Balcony to take your event to the next level.

Daytime Rental Rates (Parties must end by 4:00 PM)
All room rentals are two hours. Additional hours can be requested based on availability at 75.00 (1/2 parlor) 137.00 (whole parlor) per half hour.

Rent half of the Sky Parlor (Capacity 45: 150.00 per hour plus a $125.00 candy minimum.

Rent the entire Sky Parlor (Capacity 125): 275.00 per hour plus a $225.00 candy minimum. There is a curtain separating the room. It will allow you to store items behind the curtain (only if you rent the whole space). It can be tastefully tied back to open up the space or it can be removed for a $100.00 fee.

Add the Sky Balcony to any Party in this Room! 75.00 per hour.
*Hosts may enter the room to set up 25 minutes (1/2 parlor) 1 hour (whole parlor) prior to the event. We encourage your group to stay and enjoy the candy mansion after your party but you must exit the room promptly at the scheduled party end time.




A 75.00 non refundable deposit is required to reserve 1/2 the Parlor. A $150.00 non refundable deposit is required to book the entire space. Please choose your party package or opt to rent the room. Once you book this space, you will receive an automatic email with options for food and beverage, party add ons, invitations and additional details.

Decorations: Attaching anything to the walls or ceiling is not permitted, open flames, confetti and glitter are not permitted.


Book a Daytime Event Now
Access STARTS at 4:30 pm-8:30pm. Additional time available at $500/hr.
Full use of 3rd floor main floor and rooftop patio.
Tables & Chairs
A wooden bar
Access to colorful tablecloths & candy centerpieces if needed
Access to ice machine
Capacity: 150 people

CATERING


Catering from our in house restaurant, Fizzies & Fare is available thru our

catering menu

. $200 fee to bring in outside licensed/insured caterer.

BAR

Cash Bar : $100/hr per bartender.
Consumption Bar: One tab. Bartender fee waived at $700 spend. 18% automatic gratuity.
*Groups of 40+ require 2 bartenders.
Vendors must be licensed/insured. Any vendors that need access to building must arrive by 5pm.
Request to Book an Evening Event