Sugar Skulls & Sangria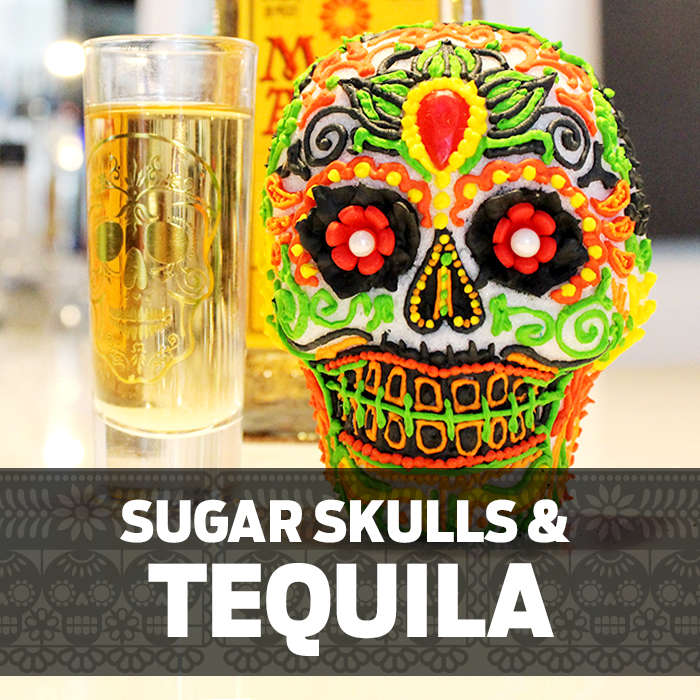 The Sugar Skulls & Tequila class is back. Celebrate the Day of the Dead by making a sugar skull and imbibing on cocktails. Each participant will take home one Sugar Skull and enjoy two cocktails. Choose from Margaritas, a Tequila shot or cocktail, Sangria, draft beer or Halloween/Fall sodas.
$27.00 pp
Recommended for customers over sixteen years old.


Sugar skulls represented a departed soul, had the name written on the forehead and was placed on the home ofrenda or gravestone to honor the return of a particular spirit. Sugar skull art reflects the folk art style of big happy smiles, colorful icing and sparkly tin and glittery adornments.

Sugar skulls are not edible.


Book Now