Porch Parties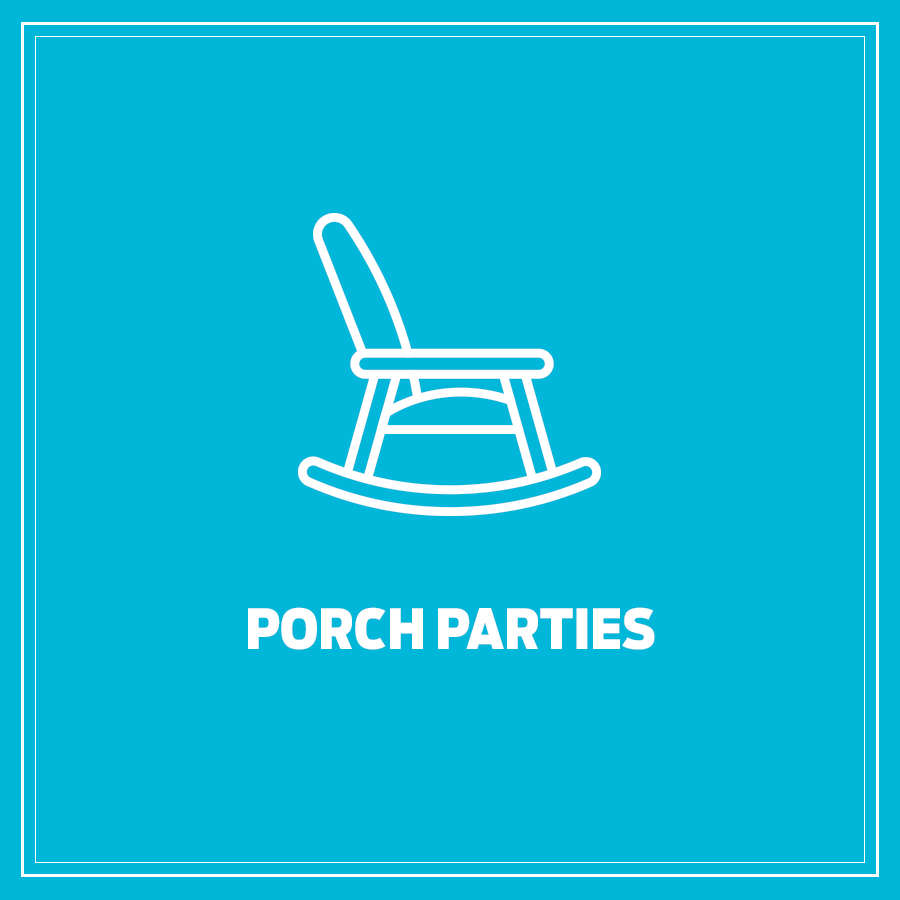 Porch parties are known for bringing people together and there are few porches sweeter than the Sweet Pete's Candy Mansion front porch. The porch is a perfect place for casual gatherings, happy hours or a cocktail hour prior to an event or party in one of our party rooms.



Add the porch on to an event hosted in the Fizzies & Fare Party Room to make your party even more special.



1.5 Hours

There is no rental charge to host a porch party but a minimum spend on beverages and food combined is required.



Minimum Spend: Under 20 People 300.00 plus tax & gratuity.


Minimum Spend 20-45 People 575.00 plus tax & gratuity
Choose from our Catering & Party menu or the Fizzies & Fare Menu to meet your minimum spend.
We can set up bottles of wine and buckets of beer for self serve or you can add a bartender for liquor drinks. Drinks may alse be purchased at the Fizzies bar inside the restaurant.
Live Music is permitted at an additional fee for set up time.
The non refundable deposit of 75.00 will be applied to your total due once you meet the minimum required spend.
Not appropriate for small children as the porch is open to the street.

Groups of less than twenty people will have half of the front porch.


Book Now