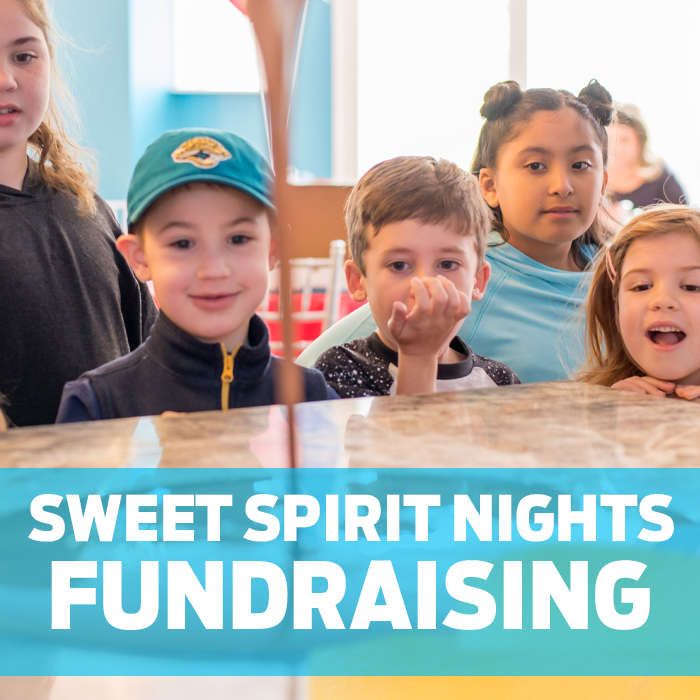 Sweet Pete's Spirit Nights are the sweetest way to raise revenue for your non profit group.

Each participant pays $15.00 for a candy camp. The non-profit group keeps $7.50 for each ticket sold. . 15% of all purchases made by your participants during the candy camp are donated to your organization. This includes purchases in Sweet Pete's Candy and Fizzies & Fare Cafe and Ice Cream Parlor.

Fundraisers are available Thursday and Friday evenings. Request a date below.

Only non profit groups raising funds are eligible to participate in this program.

Minimum number of attendees to receive contribution: 30 participants

*Once your requested date is approved, you will receive an email with graphics to promote your fundraiser.

*Attendees must notify cashier to apply the sale to your school fundraiser.
*Additional discounts do not apply with contribution. Happy Hour pricing is not available for contribution.
*Large corporate orders contribution caps at 75.00 per purchase.


Request a Date